Bellevue Beat | Bellevue Arts Museum reopening Store and Forum
Bellevue.com
Bellevue Arts Museum has reopened its Store and first-floor Forum to the public. This decision follows the June 19 announcement that King County was approved for Phase 2 of Washington's Safe Start plan.
Admission to the museum's Store and Forum is free to all visitors, and the building will be open Wednesdays - Sundays from 11am to 5pm.
Museum staff are excited to welcome the public back into the building in this limited capacity and have set new policies and measures to help keep visitors safe while shopping in the Store and enjoying the works on view in the public Forum.
Visitors to the museum are required to wear a mask or cloth face covering at all times during their visit, in accordance with the statewide order from the WA Department of Health.
While the Museum's second- and third-floor galleries remain closed until further notice, visitors will have a chance to enjoy a new display of works by local artists in the Museum's Community Education Gallery. The new display, Mapping Truths, was curated by UW graduate student Siri Benn.
July is also the final month for visitors to see Andy Arkley's popular Chromamotion installation in the Museum Forum.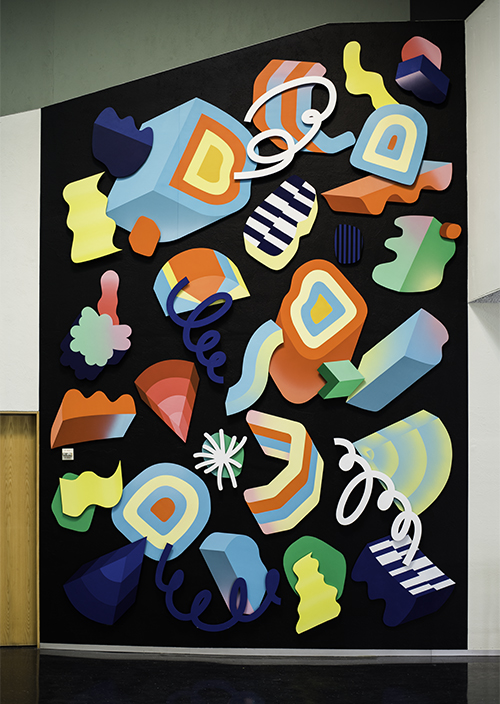 Additional information about the Museum's reopening plans will be available once King County moves into Phase 3.

Published: July 12, 2020
Photos courtesy of Bellevue Arts Museum