Event Schedules
510 Bellevue Way NE, Bellevue 98004
Jul 28 2023 - Jul 30 2023
Fri, Sat, Sun
Event Description
See art, make art, and buy art at the 77th annual Bellevue Arts Museum Arts Fair! Packed with an amazing line-up of artists and exciting community programs for all ages, BAM Arts Fair is one of the largest and most anticipated festivals of the year.
Meet and shop from over 300 national artists producing handmade and original artwork, immerse your family in fun art activities, browse the Museum's galleries, watch live glassblowing, see local bands and performers, and participate in one of the largest community art installations Bellevue has ever seen. There is a reason why BAM Arts Fair is one of the nation's top 100 festivals.
Entrance to the Arts Fair is free, plus free admission to all of BAM's galleries and all community programs, including Kids Fair! The event takes place throughout Bellevue Square and Bellevue Arts Museum.
Friday & Saturday, 10am - 9pm
Sunday, 11am - 7pm
BAM Arts Fair is the original, longest-running fair in downtown Bellevue and held in conjunction with the Bellevue Arts Market during Bellevue Arts Festival Weekend the last weekend of July each year.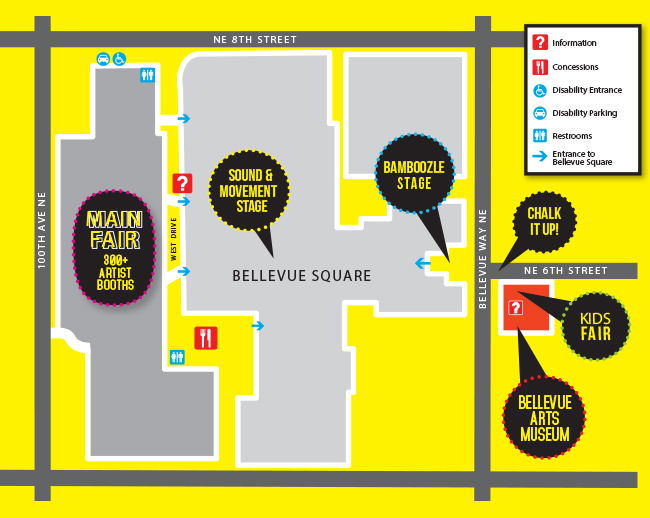 Related
+ Bellevue Arts Festival Weekend
+ A Walk in the Arts at Bellevue Arts Festival
+ Bellevue Summer Guide