About Redmond Saturday Market
Saturdays 9am - 3pm
May 4 - October 26, 2019
It's the oldest open-air market on the Eastside!
Organic choices in produce, fruits, berries, cheese, eggs and meats. Find great selections of plants, herbs, flowers, breads, jams, honey, fish, specialty sauces and nuts. Enjoy crepes, tamales, pizza, Italian food, shave ice, ice cream, popcorn and pastries for lunch. Listen to our live bands every Saturday. Find one-of-a-kind gifts made by our local artisans. Chef Demos, Zucchini Races, Story Time, Cowboys, Hula Dancers, Kids Day, and Pet Parades are why we want you to experience Redmond Saturday Market.
And by the way...the early birds do get Cindy's eggs.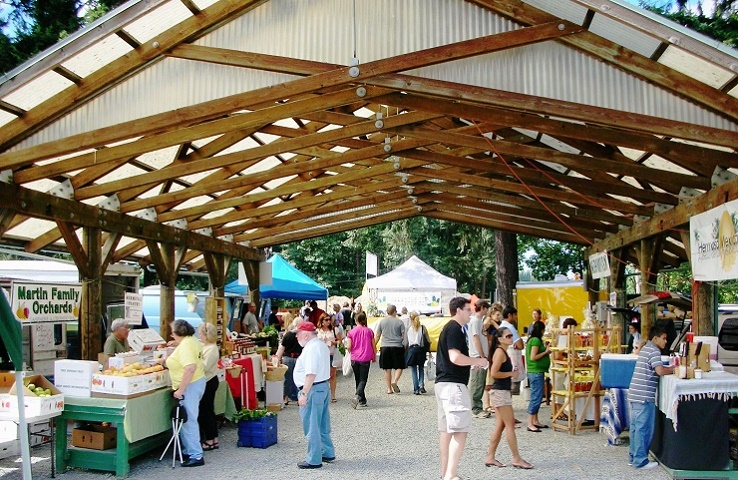 Eastside & Bellevue Farmers Market Guide
Hours: Saturdays 9am - 3pm
User reviews for Redmond Saturday Market